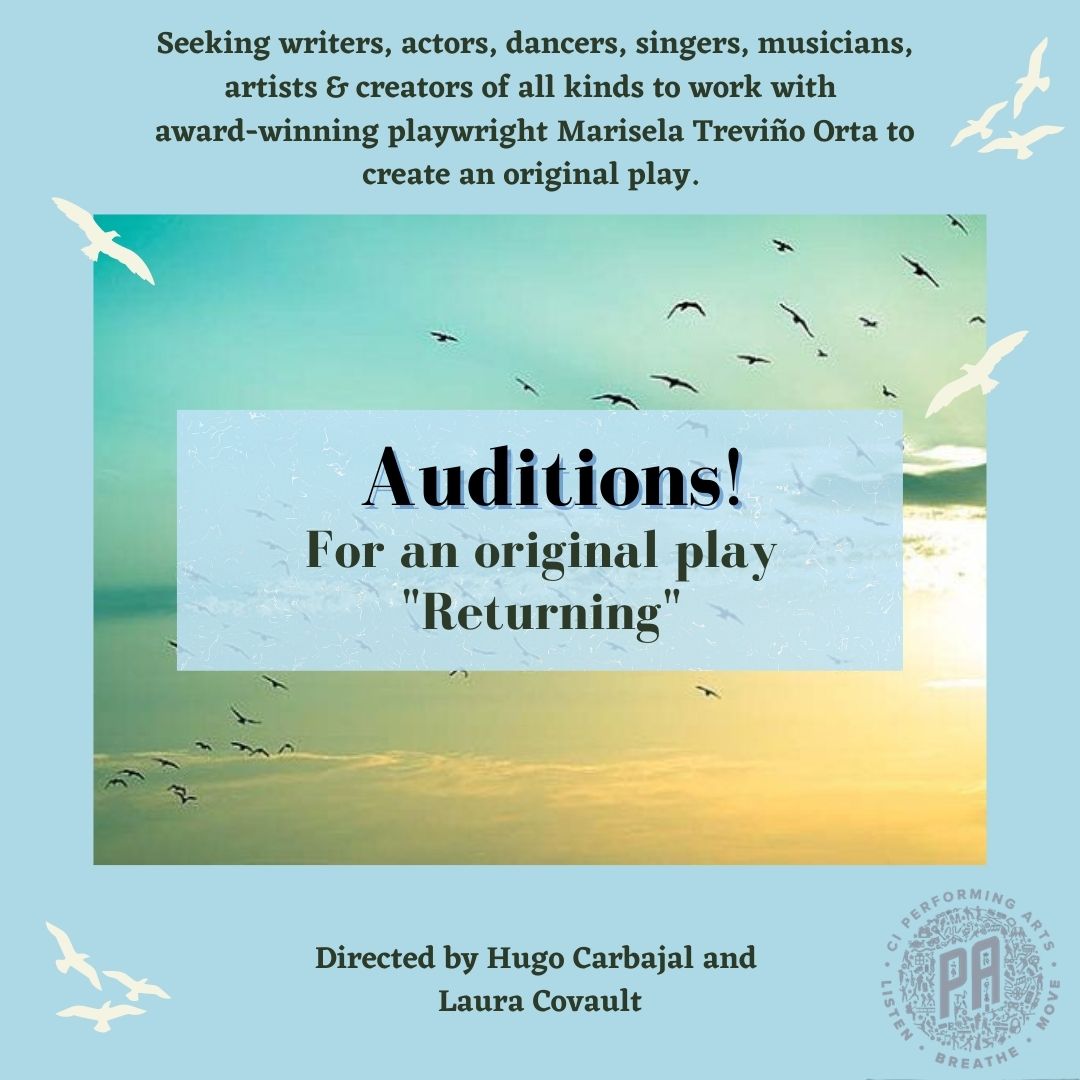 Be a Part of "Returning" This Fall
The Performing Arts program is proud to announce auditions for the Fall 2021 Production. Our fall show will be an original production created by the students, award-winning guest playwright Marisela Treviño Orta, and the directors, CI Performing Arts faculty members Hugo Carbajal and Laura Covault. This original play, "Returning," will be developed in collaboration with Marisela Treviño Orta and CI students enrolled in PA 391 - Production.
Seeking

Student

Writers, Actors, Dancers, Singers, Musicians, Artists and Creators of All Kinds
If there is something you love doing and are pretty good at executing, we want to know about it.  If there is something you want to try and would like some help with, we would be happy to train you.  We invite you to open up to the possibilities. 
Meet the directors and get more info!
Informational Meetings and further auditions will be held at the start of the Fall 2021 semester, times TBA.
Sign Up or Audition Today!