Auditions for the Fall Shows
Students who will be enrolling for the Fall 2023 semester can still audition for two fall productions in the first week of classes, August 21-24.
Fall Community-led Show: EL FANDANGO DE LA MUERTE / DEATH'S FANDANGO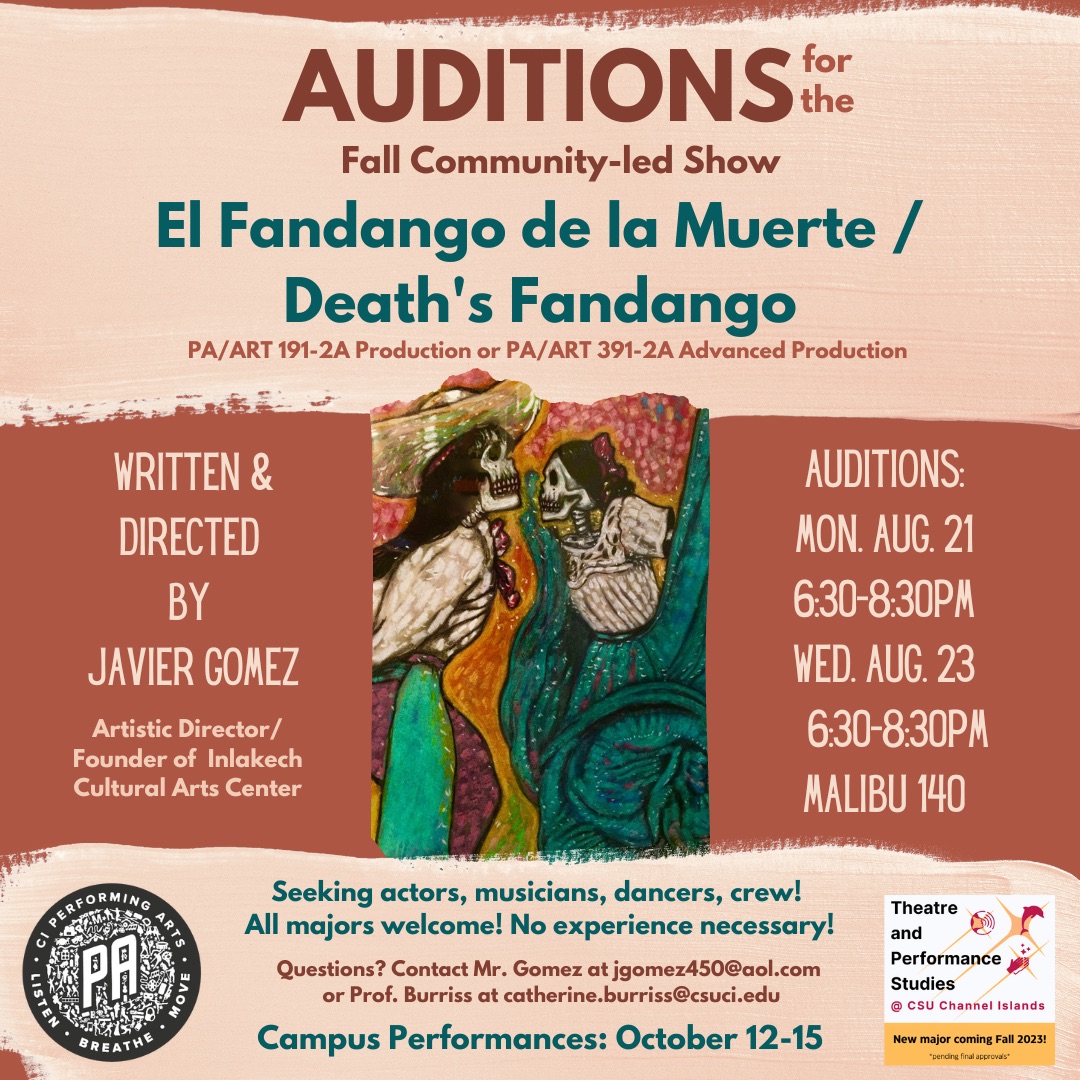 The 2023-24 season will open with an original play written and directed by guest artist Javier Gomez, Artistic Director and Founder of Oxnard's award-winning Inlakech Cultural Arts Center. The show explores pre-colonization Dia del los Muertos / Day of the Dead stories and traditions, with campus performances running October 12-15.
We are looking for actors, musicians, dancers, crew, and anyone who wants to be involved! 
All majors welcome! No experience necessary! 
Spring Auditions & Interviews:
Saturday, May 6, 3-5pm
Tuesday, May 9, 5-8pm
Fall Auditions & Interviews:
Monday, August 21, 6:30-8:30pm
Wednesday, August 23, 6:30-8:30pm
All in Malibu 140
Current or future CI students please fill out the Audition Form. Optional sign up for a time to audition as a performer or interview to participate  behind-the-scenes using this Audition Sign Up Google Doc. 
Students can also enroll directly in either PA 391-2A (Advanced Production) or PA 191-2A (Production) for Fall 2023 and attend the first class meeting for placement.
Contact Mr. Gomez at jgomez450@aol.com or Prof. Burriss at catherine.burriss@csuci.edu with any questions.
Fall Musical:
THE LIGHTNING THIEF: THE PERCY JACKSON MUSICAL
We are thrilled to announce that we will close out the Fall 2023 semester with this energized rock musical adaptation of Rick Riordan's popular and award-winning novel. Prof. Laura Covault and CI Theatre alum Griffon Giboney co-direct. Performances run two weekends, November 9-11 and 16-18.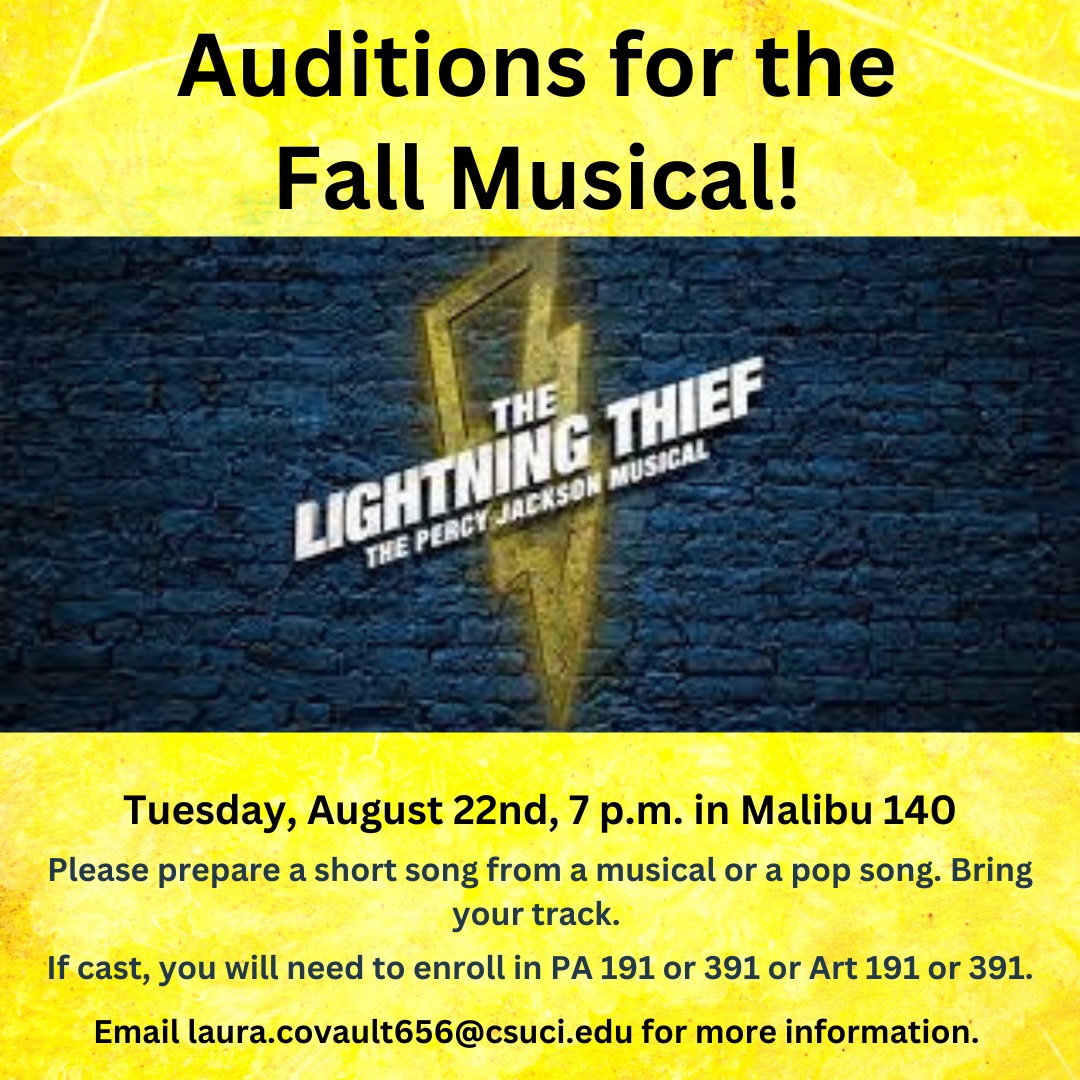 Spring Auditions & Interviews:
Tuesday, May 2 from 6-9 p.m.
Friday, May 5 from 6-9 p.m.
Callbacks Saturday, May 6 from 10 a.m. to 1 p.m.
Fall Auditions & Interviews:
Tuesday, August 22, 7-9:50 p.m.
Thursday, August 24, 7-9:50 p.m.
All in Malibu Hall 140
Current or future CI student performers should prepare a short song from a musical or a pop song no more than 1 minute in length. Bring your karaoke track. Be prepared to dance.
If cast in the show, you will need to enroll in one of the following: PA 191 or 391 1A or Art 191 or 391 1A
Video submissions also accepted via email to laura.covault656@csuci.edu.
Students who are interested in crew or design, or who have other questions, please contact laura.covault656@csuci.edu  or ggiboney@gmail.com.