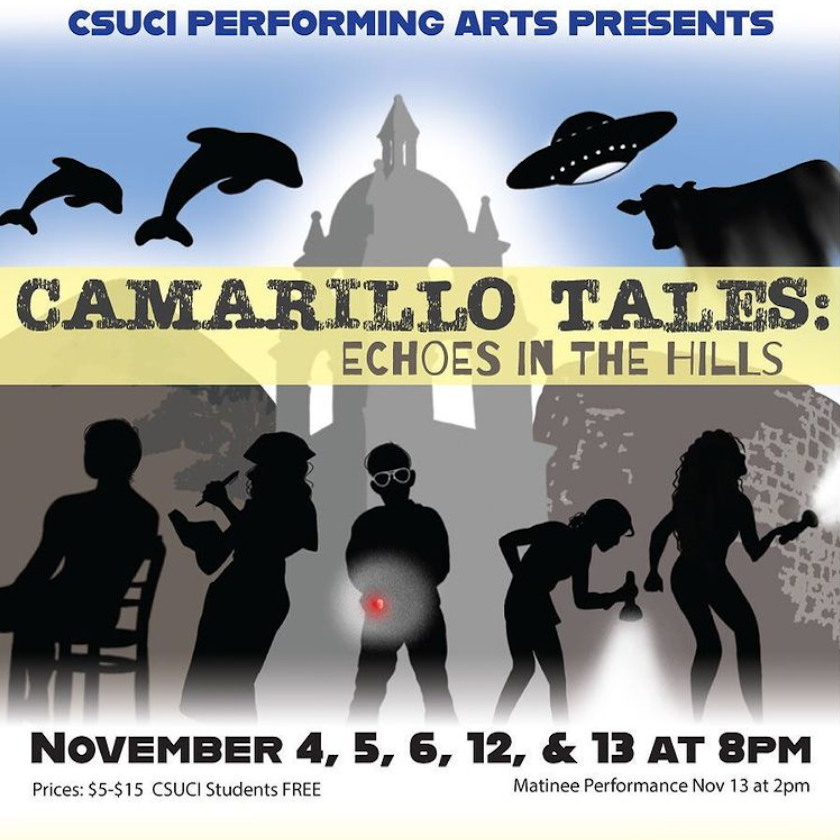 About the Show
Students of CSUCI's Performing Arts 391 Production class have written a collection of short plays under the guidance of playwright Marisela Treviño Orta and professors Hugo Carbajal and Laura Covault. The plays are inspired by stories of the history and lore of the land the campus sits upon. The students will be performing their play "Camarillo Tales: Echoes in the Hills," November 4, 5, 6, 12, and 13 at 8 p.m. and Nov. 13 at 2 p.m. Performances will take place on the outdoor stage across from Malibu Hall.
Reserve Tickets Ahead
Tickets range from $5-$15 and must be reserved online. CSUCI students can reserve a free ticket. There will be  no tickets sold at the door.
Access the Digital Program
"Camarillo Tales: Echoes in the Hills" digital program (view or download PDF)
Camarillo Tales In the News
Interview with co-directors Hugo Carbajal, Laura Covault, and student playwright and performer Judy Kim on the About Education podcast on SoundCloud.
Interview with co-director Laura Covault and student playwright and performer Adrian Silvestre on Greater LA on KCRW.