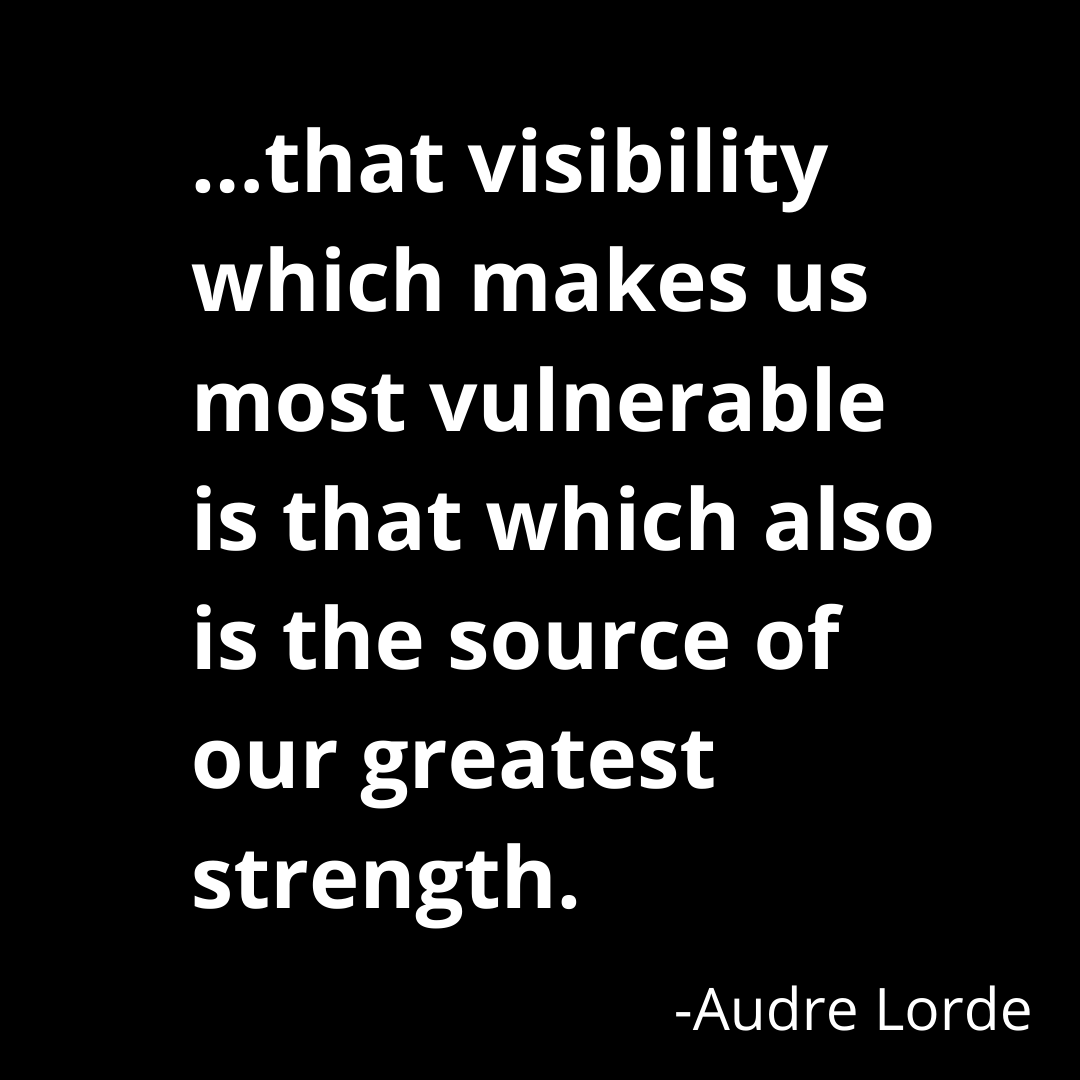 June 15, 2020
Dear Community,
We, the undersigned faculty and staff of the CSUCI Art and Performing Arts programs, following a semester like no other, have been in deep reflection regarding our roles and responsibilities as educators in the arts. We mourn and condemn the murder of George Floyd—and too many others—at the hands of police, and we stand in solidarity with those seeking justice. In the midst of the COVID-19 health crisis, the on-going pandemic of racism has risen to the forefront of our nation's consciousness. The pandemic of racism is deeply embedded in the roots of America's past and present, and its oppressive inequities have been exacerbated and further exposed by the COVID-19 pandemic. This is a painful time of grieving, learning, recalling, and reflecting. It is a time of reckoning with the reality that our fellow humans with black and brown skin suffer every day from the stress and fear for their survival brought about by systemic racism and centuries of half-measures, apathy, inaction, and often outright animosity on the part of institutions and individuals. 
Black lives matter. Our country and our creative cultures have been built with the talents and toiling of Black lives, while Black voices are too often silenced. Now is the time to raise our voices together, to call for transformational change, and to work to make it happen.
Though the PA and Art faculty are on a break from teaching right now, many of us are in conversation about how we can contribute to the anti-racist uprising both now and moving forward. We are planning actively for how we can reimagine our fall courses with equity and empathy in mind. Many of our faculty have already been working to re-center their teaching on the important works and voices of artists and thinkers who are Black, Indigenous, people of color, Disabled, neurodivergent, and part of the LGBTQ+ communities, and to make their courses welcoming learning communities for all students. We do so in an effort to unsettle systemic forms of oppression so often reinforced in a typical classroom or studio setting. We also recognize that there is always more work to be done, and we commit to re-examining and re-envisioning our courses, curriculum, grading policies, and program culture in order to meaningfully address inequities going forward.
We now ask of each other, ourselves, and our students, that we focus on the responsibility and the promise that come with our connection to the visual and performing arts. As practitioners and scholars of Dance, Music, Theater, Art History, Fine Arts, Digital Media Art, Animation, Photography, Film and Folk Arts, we are both vulnerable in our openness to the ups and downs of our human existence, and powerful in our ability to inspire, enlighten, entertain, critique, and even soothe with our creations and observations. Our vulnerability is our power. In the words of Audre Lorde: 
In the cause of silence, each of us draws the face of her own fear — fear of contempt, of censure, or some judgment, or recognition, of challenge, of annihilation. But most of all, I think, we fear the visibility without which we cannot truly live… And that visibility which makes us most vulnerable is that which also is the source of our greatest strength.
Let us all embrace both our vulnerabilities and our strengths, so that we can help each other not merely survive, but thrive, in this time of so many great transformations. Here are some ways we can do so:
Listen
Listen to the voices that are less heard. Listen to people who are different from you. Listen to your heart. 
Breathe
Take a moment to notice your breath, using all of your senses, without judgment. Notice how your breath feels in your body, from one moment to the next. You might notice the sensations change from one moment to another. Try slowing your breath so that you are breathing in for 5-6 seconds, and breathing out for 5-6 seconds. What do you notice? 
Move
Notice your physical impulses towards yourself and others. Where do you hold tension? Where in your body do you feel free or restricted? How does your place in time and space change your inner physical sensations? How can you move your body safely, but differently from how you've been moving for the past hour? What are your physical habits? How can we mold and shape our physical reactions and habits to support a more just world? 
Feed
Take a moment away from live feeds and news feeds to think about food. Many people face food insecurity these days. We all need healthy food to be our best selves and make this world better. Connect with a local food pantry to help feed yourself or others. The Dolphin Pantry on campus is currently open for curbside pick-up, and has a wish list for donations.
Read
Seek out reading, books, articles, poems, blog posts that will give you new perspectives and new ways to connect with your fellow human beings. 
Record
Record your thoughts, stories, and creative responses to these times. Turn inwards for inspiration. Turn to what's happening in the world around you for inspiration. Make history by documenting your response, in writing, in video, in audio, in images, in objects. Articulate your feelings and express yourself creatively through your chosen media, creating your own imagined worlds, and start aesthetic dialogues to spur conversation and change. What you reveal through these creative investigations will be extraordinary. Our world (both present and future) needs your stories, your voices, your responses, your contributions. Remember, whether or not you make something "good" is not the point. Just make it, record it all, get it out onto the page, or the canvas, and out of your head and into the world. Share it with close friends and collaborators for feedback, or if you so choose, keep it entirely personal. Here are some opportunities to make and share your work this summer:
Embrace
Welcome challenges and constraints as opportunities to learn, to grow, to try something new, to connect in new ways, or to fight for needed change. Embrace constraints on your creativity. Embrace the process of critical reflection, asking tough questions of yourself, your work, and those around you. Embrace the discomfort of revising your work, your life, your culture. Embrace creative and intellectual risk. Embrace difference. Embrace connection.
Dominator culture has tried to keep us all afraid, to make us choose safety instead of risk, sameness instead of diversity. Moving through that fear, finding out what connects us, revelling in our differences; this is the process that brings us closer, that gives us a world of shared values, of meaningful community.
Rest
Take time away from effort and engagement to replenish and renew. This is a life-long journey, not even a marathon, and definitely not a sprint. We need to take care of ourselves in order to take care of each other and do our best work. 
Let us come together, no matter how far apart we may be, to create and sustain a more just and equitable future for all.
In solidarity,
Art and Performing Arts Faculty and Staff Members
Note: While many of us have been in conversation since these events happened, faculty are not being paid to work right now; some are taking a needed rest from an overwhelming semester, and are not yet engaging with CSUCI work over summer. This is a dynamic statement and faculty will continue to sign their names to it over time.
Craig Bickel
Christophe Bourely
Catherine Burriss
Heather Castillo
Irina Costache
Laura Covault
Jasmine Delgado
Ivan Grooms
Liz King
Elizabeth (Bonnie) Lavin-Hughes
Larry Lytle
KuanFen Liu
Steven Marsh
Luke Matjas
Ray McNamara
Paul Murphy
Hilda Ocampo
MiRi Park
Alison Perchuk
Luda Popenhagen
Malia Roberson
Kenji Webb