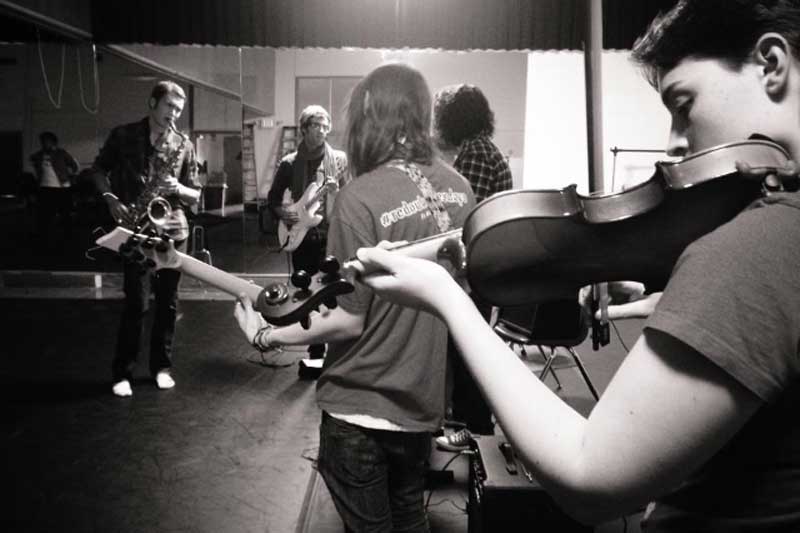 The Performing Arts Music emphasis is an exciting program that specializes in individualized attention from exceptional faculty who challenge the students to achieve their best. We offer extensive training in Music Theory, Sight-Singing and Aural Skills, and offer diverse ensembles for students to gain important performance experience. Our dedicated faculty know each and every one of our students and this unique individualized special training is the hallmark of our program.
We offer fun and challenging music lecture courses like The Beatles, History of Rock, Jazz in America, World Music, Music in History, and Music Theory, with each of these courses featuring esteemed visiting guest artists from the nearby Los Angeles area and beyond. There are also many opportunities for students to collaborate in and outside of their major with courses like Integrating Dance, Music and Theatre, Advanced Collaboration Workshop, Production, and the Senior Capstone class. Students in the University Chorus have the opportunity to perform annually with professional orchestral musicians both on and off campus.
The Performing Arts Music emphasis will prepare the student for a career in a wide array of music-related opportunities including: studio and touring musician, music producer, studio engineer, sideline musician, music class instructor, music fundamentals and theory teacher, private lesson instructor, DJ, music tech person, corporate positions in the music business, record label owner, studio owner, songwriter, arranger, retail music sales and a host of other possibilities.
Curriculum and flowchart (PDF, 41.6KB)
Loading...